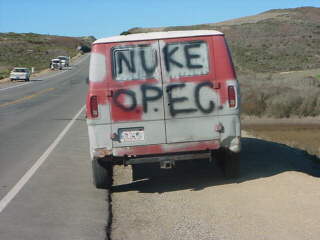 What's going on with OPEC?
One thing for sure: The American people don't understand the role that Mother Nature is playing in this drama. In looking for a scapegoat, rather than a solution, Americans perceive OPEC to be the real threat.
One day the truth will be revealed and OPEC will be appreciated for its (perhaps inadvertent) role in reducing our dependency on oil.