Spain started developing wind energy and solar for good reasons(!) but recently their renewable initiative got derailed. Bad move... Here are the hard facts. (I put these all in the same units, but the vertical scale is automatic, so look at the numbers on the right.)

Bottom line, Spain is an importer, not a good place for a real economy in these times.

In order of consumption ...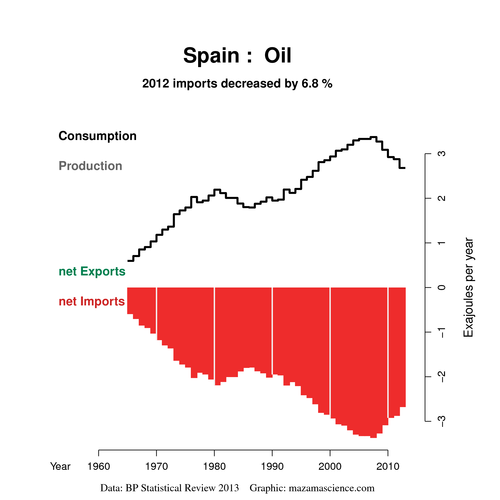 | | |
| --- | --- |
| | Not much from these two. Nuclear is also imported; it's uranium after all. |
The only component which is indigenous to Spain is hydropower. Small but important as global "fossil" fuel supplies dwindle.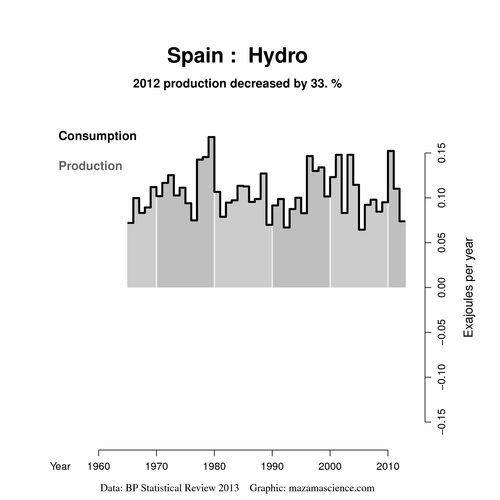 Thanks to Mazama Science's Oil Export Databrowser.